In the past few years I have looked for great places to bike and see interesting country. I heard of the amazing bike paths on Prince Edward Island a year ago. It became a must-see place for me to go and explore. It lived up to every dream I had.
For a biker one always is looking for a place to go where you do not have to ride with the traffic. After the railway stopped, the people decided that they would turn the rail beds into bike and walking paths. The island is a great place to visit as the fall leaves are beginning to turn, and the seafood is the perfect meal to enjoy along the way.
Enjoy these photos for my recent bike ride on Prince Edward Island.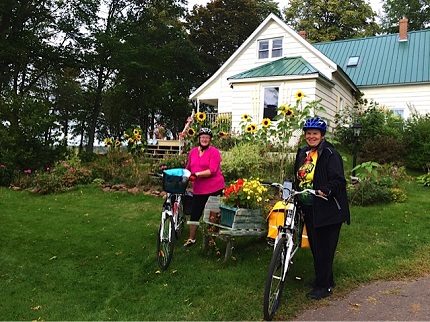 We found wonderful bed and breakfast stops along the way. This morning it was a little windy and chilly.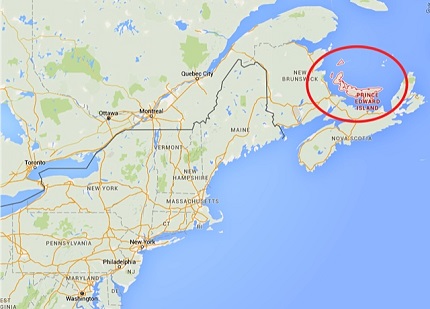 Prince Edward Island is the smallest Providence in Canada, with about 150,000 persons living on the Island.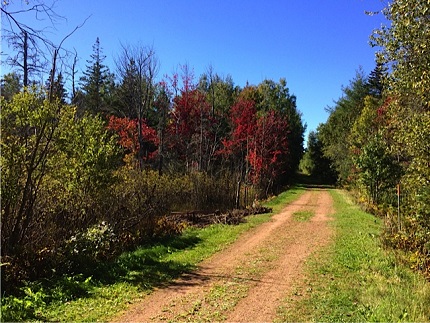 There is around 400 miles of bike paths on the island. After the railroad stopped running, they decided to turn the track beds into bike and walking paths in the summer and snowmobile tracks in the winter.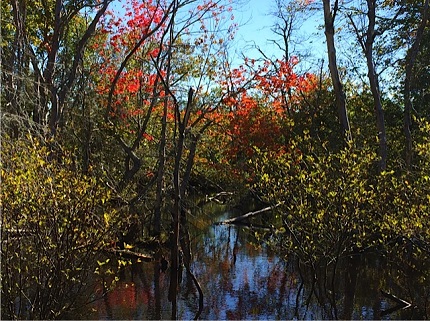 Fall was just starting to appear. This was especially pretty with the water mirroring the trees.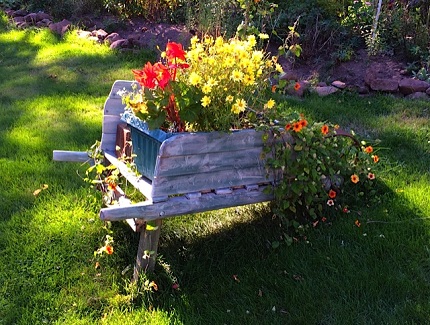 This was a homemade wheelbarrow made by the owner of the bed and breakfast we stayed in.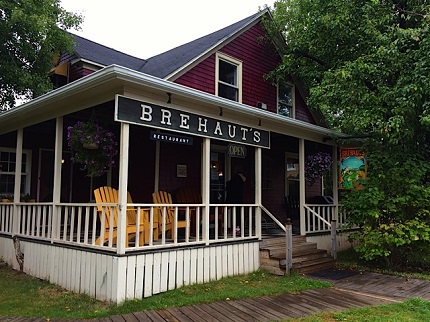 Throughout the island are wonderful restaurants featuring the most delicious seafood.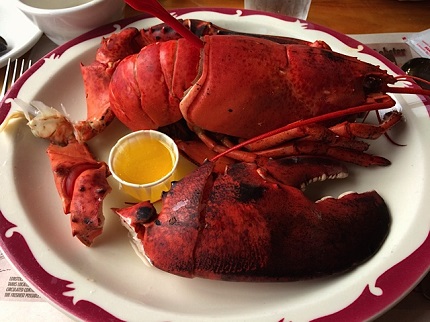 A trip to the East Coast of not a trip without at least one delicious lobster.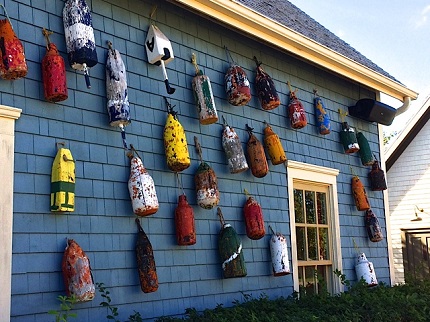 The boat accessories make great wall hanging, giving the feel of the sea.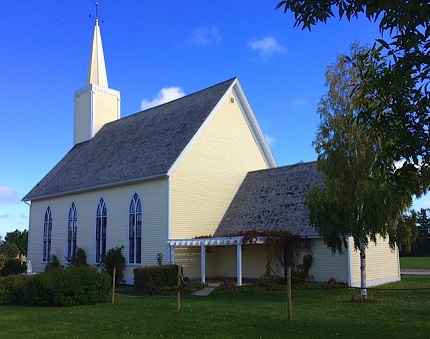 Churches can be found in every community. The grounds of many of them are also the local graveyards.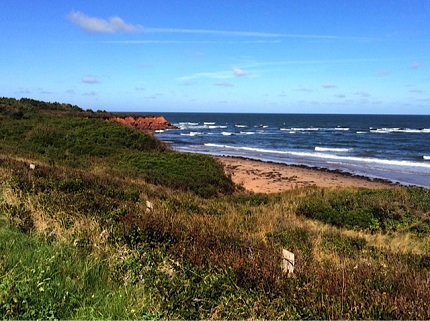 It is so relaxing to sit by the St. Lawrence Sea, which is to the north of Prince Edward Island. I enjoyed watching the waves come in while walking along the beach.
My friends fixed me a seafood chowder for my last supper. Delicious!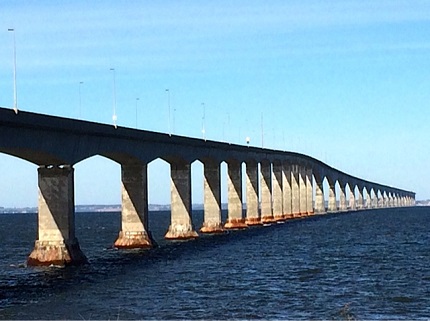 As we left the Island we went over the Confederation Bridge, which is eight miles long. Construction took place from October 1993 to May 1997 [2] and cost C$ 1.3 billion. The 12.9-kilometre (8 mi) bridge opened on 31 May 1997.

Dian Thomas is the author of several great idea books that are filled with creative ideas to do with your friends and family. For more information about Dian and her books go to http://www.dianthomas.com.