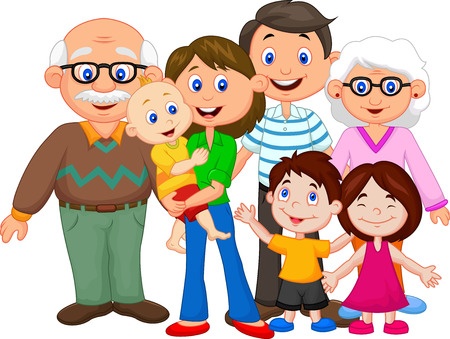 When FamilySearch created Family Tree, they were faced with an interesting challenge. Family Tree was mainly intended to manage information about deceased ancestors. Yet Family Tree users are alive, and they want to manage information not just about their deceased ancestors, but about themselves and their living families.
But recall that Family Tree is a shared tree (as explained in this column). Most people don't want personal information about them and their families visible to all Family Tree users.
To resolve this dilemma, in 2014 FamilySearch implemented the concept of "Private Spaces." Private Spaces provide a way for users to manage information about living family members in Family Tree and keep it confidential. Here's how Private Spaces work:
Each Family Tree user is given a unique, virtual Private Space. This Private Space is not something you can see or navigate to in the tree. (This is probably the trickiest part to understand.)

What you do see are records for people in your Private Space. By definition, these records are for living people, since the purpose of Private Spaces is to provide a confidential place for information about living family members. A yellow "Private Person" banner appears at the top of each person's record in your Private Space.

At a minimum, your Private Space contains your own Family Tree record. Any living person you add to Family Tree automatically becomes part of your Private Space.

Private Spaces for LDS members are populated with immediate living family members who had a Church membership record when the Private Space was created. This population is a one-time event. Records for people born or converted in your family after your Private Space was created must be added manually.

Only you can see the records in your Private Space, and you can't see records in anyone else's Private Space. Records in Private Spaces don't come up in search results in Family Tree.

Records in your Private Space are not connected in any way to records in other Private Spaces. For example, my siblings and I each have records for our living parents in our Private Spaces. However, these records are completely separate with separate ID numbers. The changes I make to my parents' records in my Private Space have no effect on the copies in my siblings' Private Spaces.

Living people in Private Spaces can be linked to deceased people. (In fact, this is one of the key benefits of Private Spaces.) But again, only you can see living individuals in your Private Space, no matter which deceased persons they're linked to.

You can add life sketches, photos, and stories to people in your Private Space, but currently you cannot add sources.
People often ask what happens when someone in their Private Space passes away. Here are the key things to be aware of:
A Private Space record for someone who dies still cannot be seen by others in Family Tree until the owner of the Private Space adds a death date. Then the record becomes visible to all Family Tree users.

If the deceased person has an LDS Church membership record, a record for them will become visible in Family Tree as soon as their death is recorded by the ward clerk. This record is completely separate from any Private Space records.

The record created from the LDS Church membership record will display any temple ordinances for the person. Private Space records do not have temple ordinance data attached to them.
As you can see, there's a potential for duplicates being added to Family Tree when someone passes away. For instance, if one of my parents dies and my siblings and I all mark our copies of that parent's record as "deceased," there will be four copies of the record in Family Tree that will need to be merged.
FamilySearch knew this would happen, but the benefits of Private Spaces far outweigh the need to merge records when someone dies.
Though the concept of Private Spaces may be a little tricky to understand at first, Private Spaces provide a win-win solution that allows you to manage information for living people while maintaining privacy. They also give you a more complete picture of your tree by allowing you to link living people to the deceased. All in all, Private Spaces provide better visibility and control for your information in Family Tree.