This week's selections touch on interests such as history and architecture and take us to Berlin and New York City.
Thanks to being featured in the movie Meet the Mormons and Americans' continuing interest as World War II vets become fewer in number, many people have heard Gail S. Halvorsen story of dropping handkerchief parachutes filled with candy to delighted children during the Berlin Airlift of August 1945.
Repeat trips to Germany and other reenactments have bolstered Halvorsen's reputation since World War II.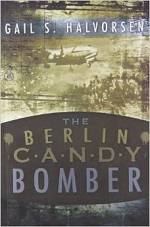 Halvorsen tells his own story in The Berlin Candy Bomber, published this year by Cedar Fort Press ($18.98). Pretty much unedited, this is a personal recounting of every detail of those events, plus previous and subsequent others in his life — perhaps a little too much detail that drags focus away from the main story.
Black-and-white photos are sprinkled throughout the 306 pages, further documenting the experiences of this true American hero who has ever been faithful to God and country.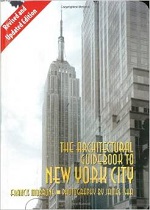 The Architectural Guidebook to New York City may appeal to say, architects, more than to the average LDS reader, yet the title is a good indicator of the wide variety of interesting books under the imprimatur of Gibbs Smith, Publisher, based in Layton, Utah.
As a New Yorker of one year and counting, I've found longtime resident and architectural expert Francis Morrone's admittedly dated text (2002) readable and enlightening, particularly as it relates to earlier New York edifices and icons such as Citigroup Center and the Chrysler Building. It's nice to know the history behind places I see frequently as my husband and I go about the business of the LDS Church's Office of Public and International Affairs.
The author has divided the book into sections of Manhattan, all with accompanying maps. Buildings are often hard to distinguish in the black-and-gray photos, yet the lively writing is such that the reader never wonders what the author thinks of any particular building or its designers.
Larger print and color photos would improve the project, but for its $21.99 price, this book's a treasure trove of architectural history. It's inspired my own treks to see the buildings up close. Gibbs Smith's stated purpose is "to enrich and inspire humankind" with a variety of books such as this.
Gibbs Smith offers another kind of book for younger readers in its Doodles series, designed to keep youngsters entertained as they travel — minus headsets or batteries.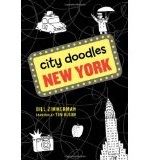 The pocket-sized City Doodles New York (2013, $9.99) engages kids with Tom Bloom's partial drawings of New York scenes, such as Central Park. Author Bill Zimmerman then invites them to add their own playground or ice skaters.
The pages also take young readers and their imaginations to Broadway, Greenwich Village, the New York Public Library, and Times Square as well as onto a subway platform, the "Nutcracker" stage, and into a pizza parlor. The only extra equipment needed is a pencil.