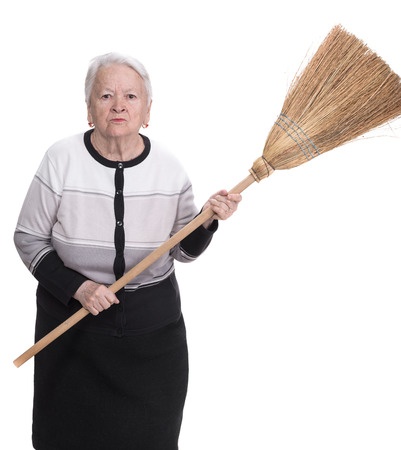 A new TV was the ideal gift for my husband, Hank's, 80th birthday. As we shopped, I insisted I didn't want another TV set with two remote controls. Well, my wish was granted; it came with three remote controls. Uh-oh.
A technician spent four hours setting it up outside and inside. Then for 30 minutes he explained its high tech capabilities to Hank and me. He gave us a stack of papers and a multi-page users' manual and went on his way.
But how do you turn the thing on and off? Somehow I had missed that in the deluge of information.
Just then the doorbell rang. The technician was back, asking if we had a broom or something with a long handle. He had locked his keys inside his van. Ah, my confidence was restored. You see, I knew all about brooms.
The following poem appeared on my iPad from a former missionary companion from my first mission as I was writing this. Just for fun I'm including it here. It is a loving tribute to all the grandmas and grandpas who have been fearless in learning to use the computer.
The computer swallowed Grandma.
Yes, honestly it's true!
She pressed "control" and "enter"
And disappeared from view.
It devoured her completely.
The thought just makes me squirm.
She must have caught a virus,
Or been eaten by a worm.
I've searched through the recycle bin
And files of every kind.
I've even used the Internet,
But nothing did I find.
In desperation I asked Mr. Google
My searches to refine.
The reply from him was negative,
Not a thing was found "on-line."
So, if inside your "inbox,"
My grandma you should see,
Please "Copy, Scan" and "Paste" her
And send her back to me.
—Unknown author