Three newly published titles for Latter-day Saint readers share testimony based on personal experience.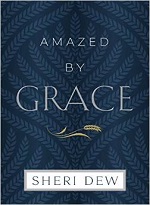 In Amazed by Grace, Deseret Book CEO Sheri Dew shares her growing insights in the continuing exploration and discovery of Christ's meaning in her life.
The overarching concept: "The key to unlocking the power of His covenant sons and daughters is in His covenant sons and daughters learning to unlock the power in Jesus Christ."
She reiterates her assertion from previous books that the Church values both women and men equally, as evidenced by the access that both have to ordinances and power of the priesthood. Speaking of the temple, she writes, "Through His grace, He has made His highest, holiest spiritual privileges available to both men and women."
Although it's basically the same article published in the Fall 20124 issue of "BYU Magazine," the layout and design of this small hardcover book put the words and ideas in an attractive package suitable for giving — and keeping (Deseret Book 2015, 75 pages, $15.99).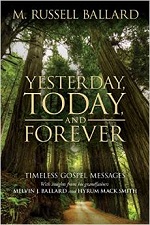 Elder M. Russell Ballard's testimony shines through every chapter of Yesterday, Today, and Forever: Timeless Gospel Messages. Although the personal stories may be familiar, they are part of messages given in settings other than general conference and published in this collection for the first time.
A real bonus is the integration of quotes from his two grandfathers, who both served as Apostles: Elder Hyrum Mack Smith (who served 1901 to 1918) and Elder Melvin J. Ballard (who served 1919-1939).
Quotes come from family files, general conference reports, Church magazines, and "letters written during their numerous missions." Elder Ballard writes that his purpose was to "delve into the teachings of these two Apostles and share some of their words alongside my own as a further witness of the eternal truth of these principles."
Both his own talks and the quotes from his grandfathers have been edited slightly to make them more readable (Deseret Book 2015, 182 pages in hardcover $22.99).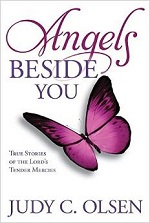 Angels Beside You: True Stories of the Lord's Tender Mercies is a collection of first-person experiences compiled by Judy C. Olsen. The stories in her fourth volume have been related by "ordinary people" experiencing various circumstances of life, many of them challenging and some of them miraculous.
The stories appear pretty much unedited and in the authentic voices of those who experienced them — nothing fancy, just honest and sincere reflections of faith and gratitude (Covenant Communications 2015, 160 pages in softcover $11.99).