Fall and spring are my two favorite seasons. When it is fall I think it is the best, and when it is spring I also think it is the best. Either season in my opinion beats out anything that man can make.
I always plan in my schedule time to get out and enjoy. Whether I am on the beach of Oregon enjoying clams or on the East coast eating my favorite lobster, fall is a great time to get out and enjoy nature.
This year it is the Rockies, which I would like to share with you now.
Located just east of Salt Lake City is Little Cottonwood Canyon, where you will find Snowbird Ski Resort. Once you are there it is just a short tram ride to the top of the mountain, where you can look down the valley and see Kennecott Copper mine (largest open pit copper mind in the world) on the far mountain. At the top of the tram it is 11,000 feet above sea level.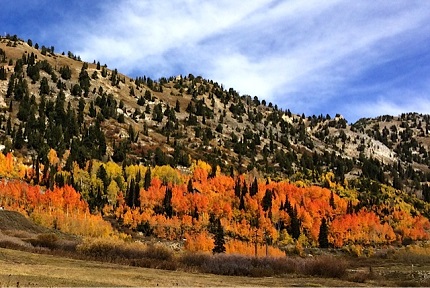 Just east of Salt Lake City is a pass that goes over the mountain — Guardsman Pass. One of the best fall rides is to drive to Brighton and then go over the pass to Park City or Heber.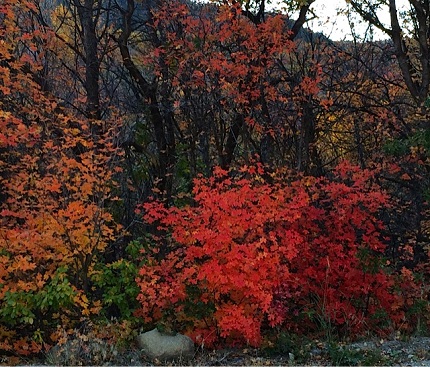 As you travel over Guardsman Pass, you will see color all the way — from bright yellow to deep red. The dark tree branches begin to appear and add nice lines as the leaves begin to fall. It is even more fun when you see a few deer in the bushes.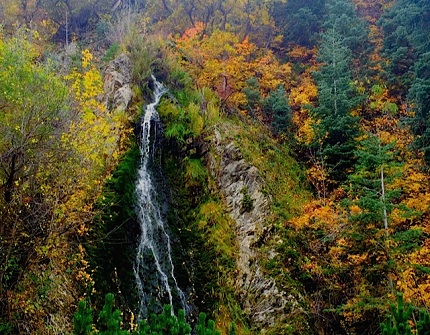 Millcreek Canyon, found on the east bench of Salt Lake, will give you the most intimate feeling with fall. This little waterfall takes on a new dimension with the fall colors.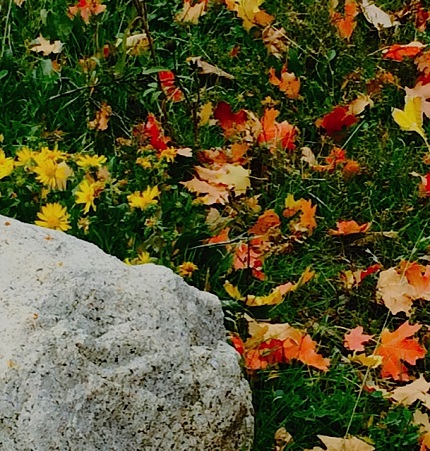 The green of the grass is a wonderful background for the leaves, yellow flowers and granite rocks.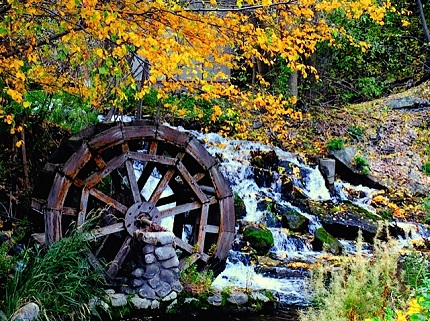 Just to the south of Log Haven a wonderful restaurant in the canyon is this beautiful water wheel.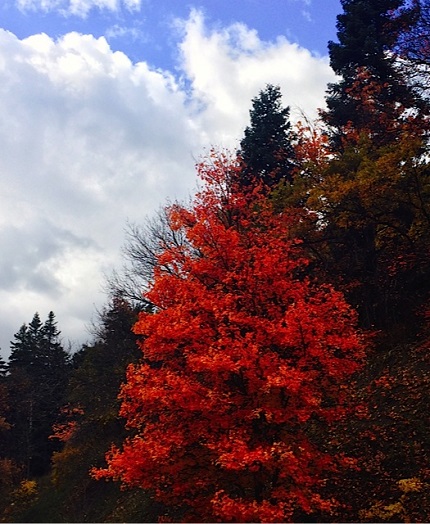 This beautiful tree was at its peak as the sun made it glow like a hot fire.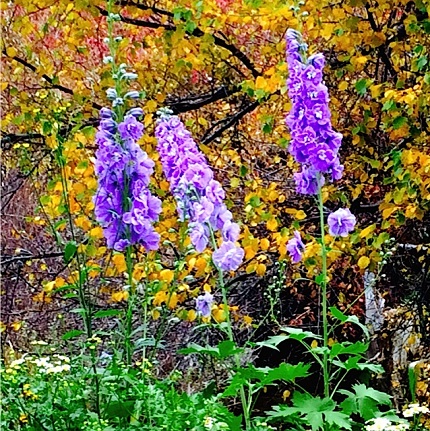 These beautiful flowers caught my eye as I was driving up Millcreek Canyon. I found that a key to enjoying the fall was to park my car and get out and look for the small gems that you will find and enjoy as you walk through the woods.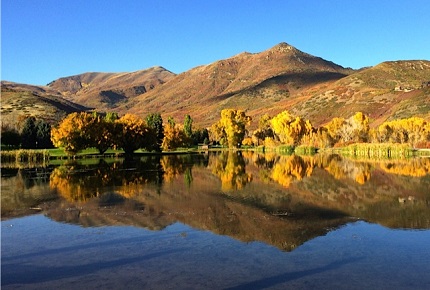 At Wasatch State Park is this wonderful pond that is reflecting the beautiful color of the fall. It is a small fishing pond that kids and adults come to enjoy every day.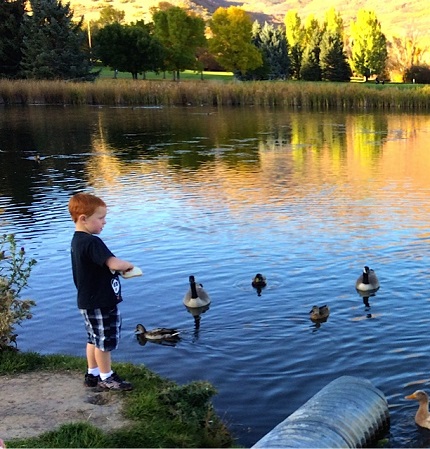 At Wasatch State Park I found this little redhead boy enjoying feeding the ducks. His bright red hair blended in with the colors of the fall. One little three-year-old could not stop jumping for joy as he prepared to feed the ducks. His mother said that it was his third time there and she said that he got just as excited each time he came.
Catch the spirit of this little boy and go out and enjoy the fall wherever you live.

Dian is a tour director taking people around the world. To learn more about Dian's next trip to Peru, watch https://www.youtube.com/watch?v=Zk9J5xnTVMA. To enjoy affordable trips adventure trip, call Dick Jensen at (801) 917-1131 or go to www.dickjensentours.com. For a special discount, tell him Dian sent you.
Dian's books are on special at www.dianthomas.com. If you would like more information, send an email to info@dianthomas.com.